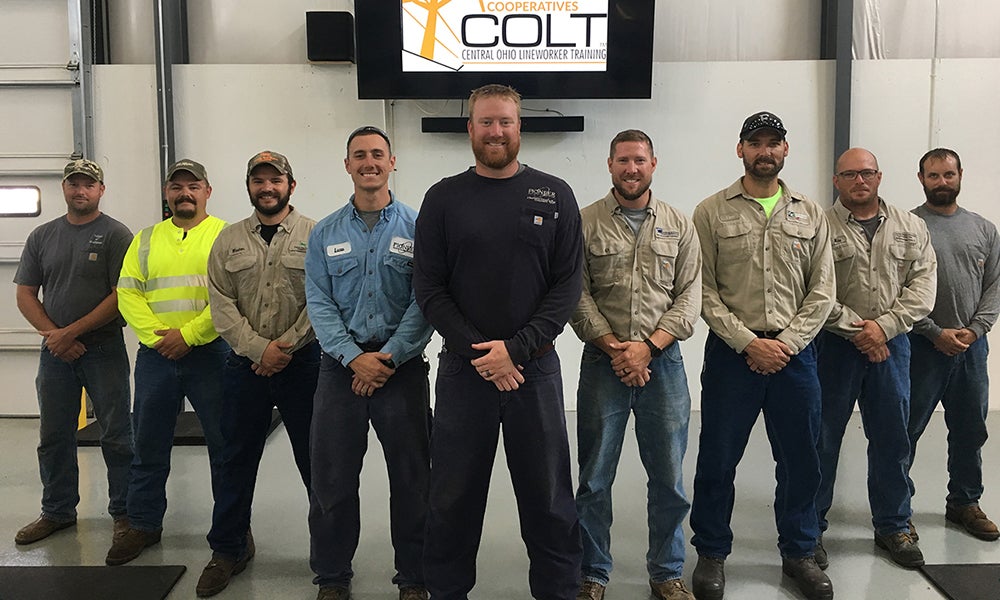 OEC's Central Ohio Lineworker Training (COLT) program provides elite hands-on apprentice and journeyman lineworker training and is currently limited to lineworkers employed by one of Ohio's 24 electric co-ops located across the state. Click here to obtain additional information on their specific hiring requirements and find a local cooperative in your area.
Located outside of Mt. Gilead, Ohio, adjacent to Consolidated Cooperative's headquarters, the COLT training facility includes a 16-acre outdoor training field, which includes:
Outdoor overhead electric line system with four feeders and 50 wood pole structures
Underground open-loop system with three 3-phase risers and 20 cabinets/transformers
Storage building with concrete pad for line materials
In 2017, OEC opened a $1 million indoor training facility to supplement the outdoor training field. This addition includes:
19 poles under roof — for working energized and de-energized exercises on 3-phase line and single-phase lines, while working out of a bucket or climbing.
Energized underground open-loop system with pad-mounted electrical equipment
Specialized training stations replicating actual equipment used in cooperative systems
Exhaust system allowing for indoor operation of diesel-powered trucks and equipment
In-floor radiant heating system
Advanced technology to enhance learning, utilizing iPads, transformer and grounding simulator boards, online learning platforms, and specialized apps.