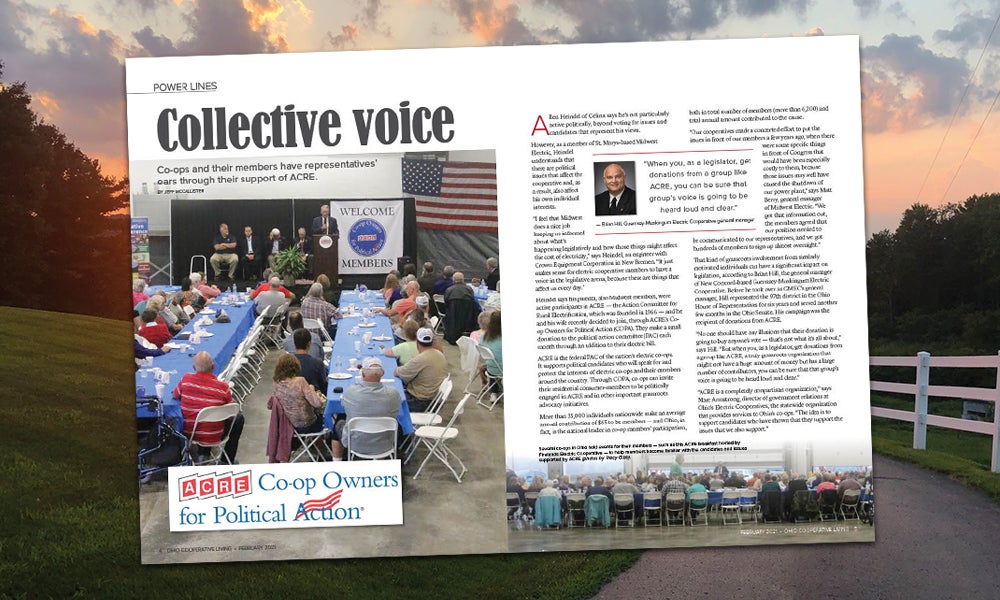 OEC's communications department keeps co-op members, the media, and the public informed about issues that impact electric cooperatives.
Ohio Cooperative Living, the statewide magazine for Ohio co-op members, is the centerpiece of our print communications efforts. It is delivered to more than 300,000 co-op members every month and provides up-to-date information on the state of the electric cooperative world. It also provides readers with delicious recipes, insightful travel tips and thought-provoking human interest stories.
Communications staff provide numerous print and digital communications consulting services to member cooperatives, helping them engage their members across a wide array of platforms.
OEC communications also delivers the message of electric cooperatives to the media, providing journalists with accurate information about power generation and the cooperative business model.