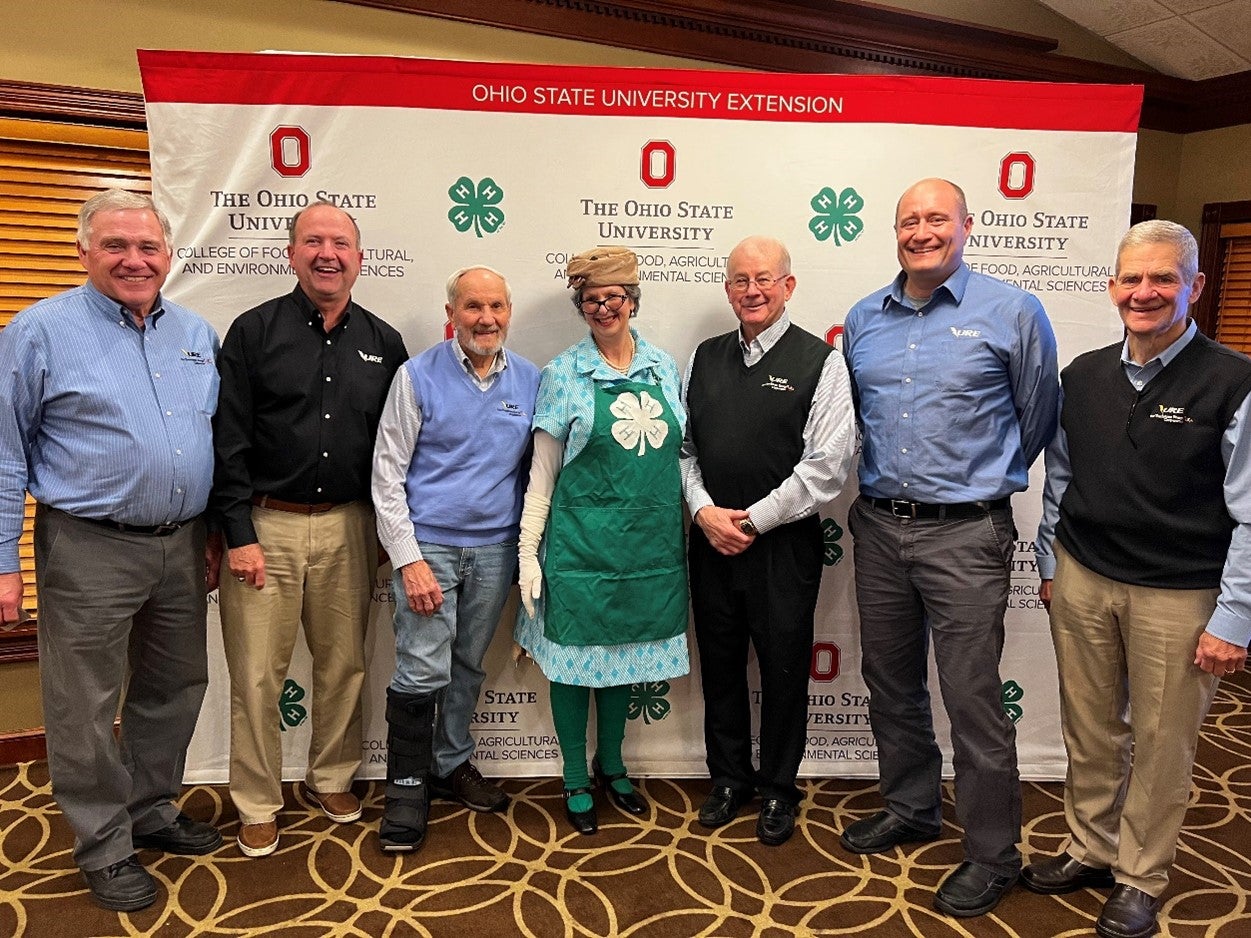 The Community Foundation of Ohio's Electric Cooperatives approved grant requests for six worthy causes, each request submitted by employees of cooperatives or OEC employees. Paulding Putnam Electric Cooperative, Darke Rural Electric Cooperative, North Central Electric Cooperative, and Carroll Electric Cooperative each received grants to support Dolly Parton Imagination Library in their cooperative communities.
URE received a grant that helped pay for meals at the Union County 4-H leadership dinner banquet, held at Der Dutchman in Plain City, Ohio.  
A sixth grant was given to the all-volunteer, non-profit Colony Cats organization, which spays-neuters cats and dogs to ready them for adoption and finds them homes. OEC employee Madelyn Baer submitted this grant request.
Pictured above from left to right: Dale Scheiderer, District 3; Mark Lotycz, District 2; Steve Patton, District 1; Christy Leeds (dressed in character); Dave Thornton, District 4; Anthony Smith URE CEO/president and Jeff Reinhard, District 6.